At Casa Grande, we will cook with as much fresh, farm-to-table ingredients as possible, grown right here on our 105 acres. Our menu changes daily according to whats available and the chef's creativity. Delight your senses with our 3 course prix fixe dinner menu including appetizer, main course, and dessert.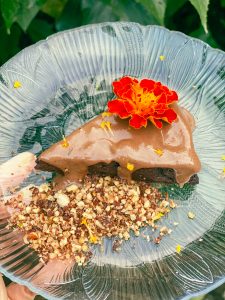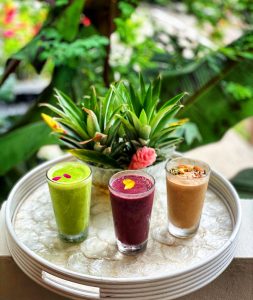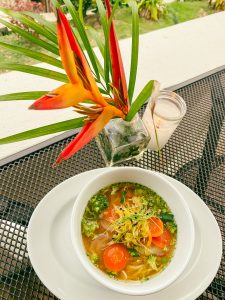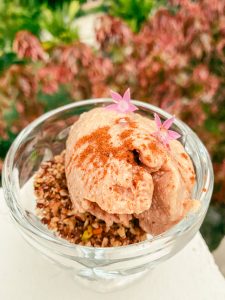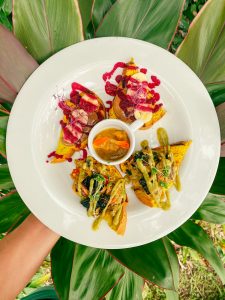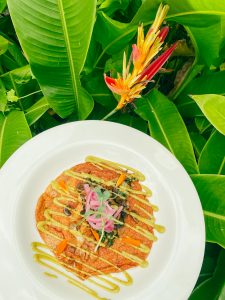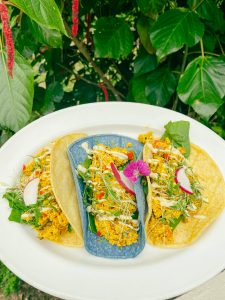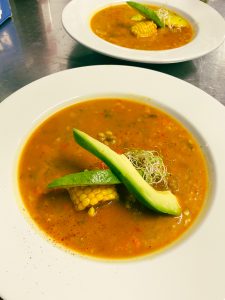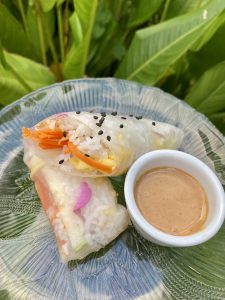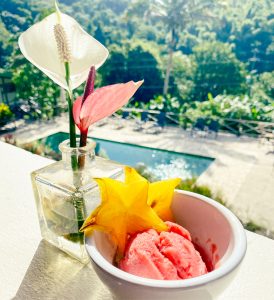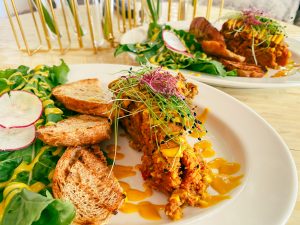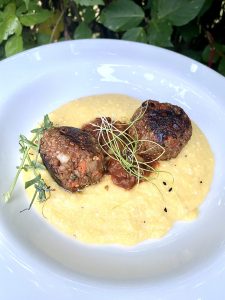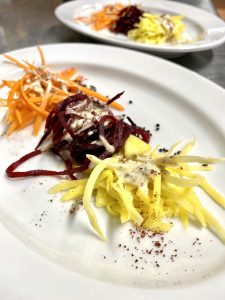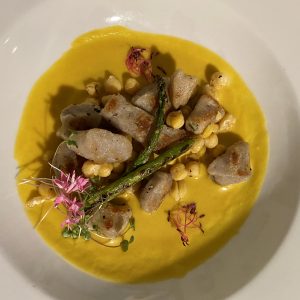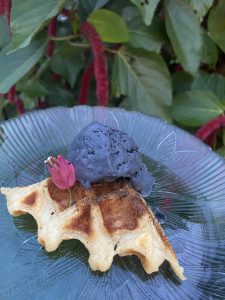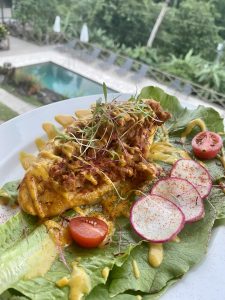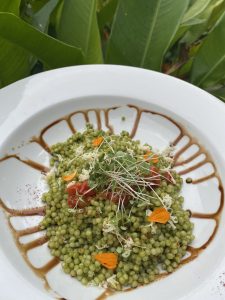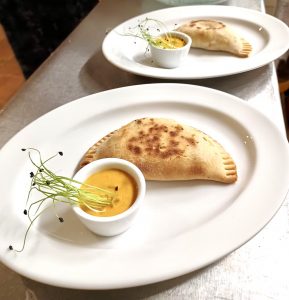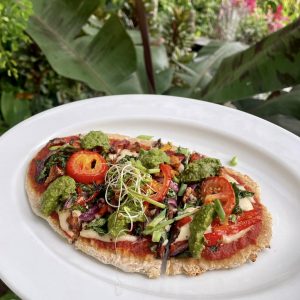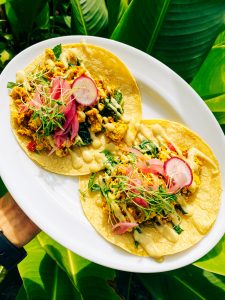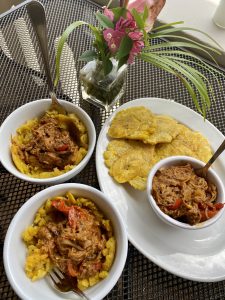 Guest Chef Series
Our restaurant is blessed this autumn with guests chefs from around the island, including Chefs Athina Alejandra, Jerome Valencia, Julie Mercado & Rafaed Pozzi Banch
Athina Alejandra is a Puerto Rican & Dominican singer, certified hatha yoga teacher for adults and children, and vegan cook who started Pazalsear focused on 100% vegan sauces and spreads in Rincón, Puerto Rico. Each product is created and made from scratch with the finest and freshest produce available in our beautiful Island and of course our most important ingredient, LOVE💕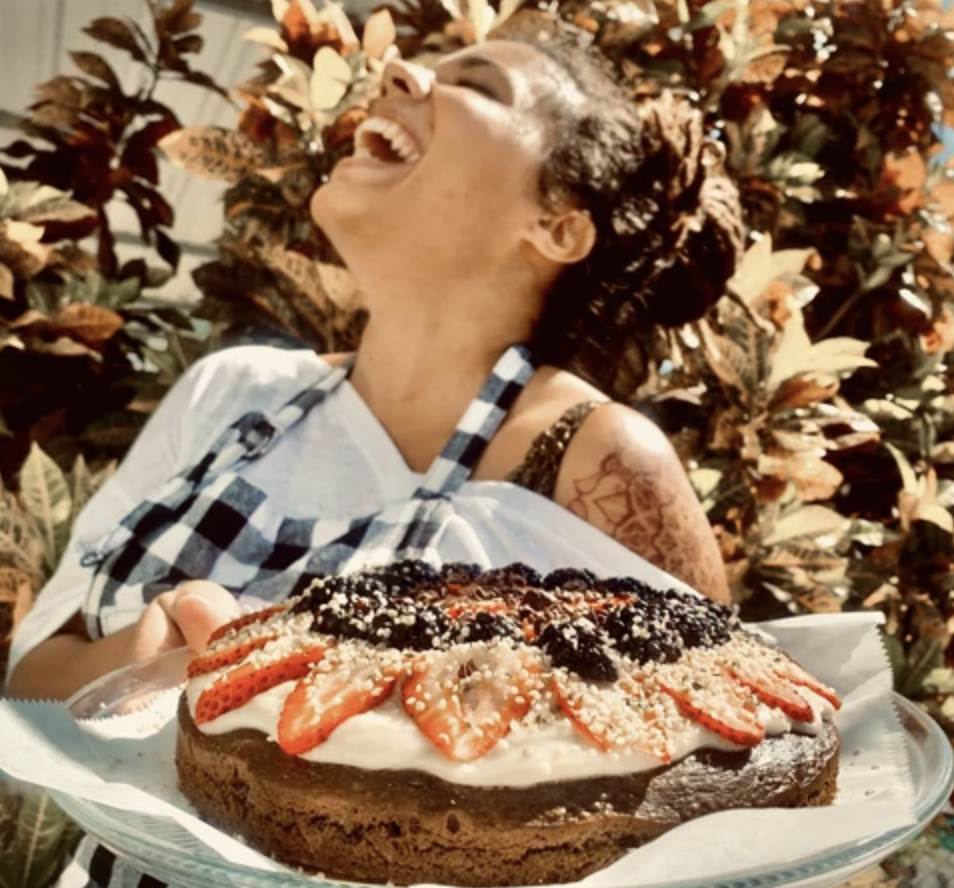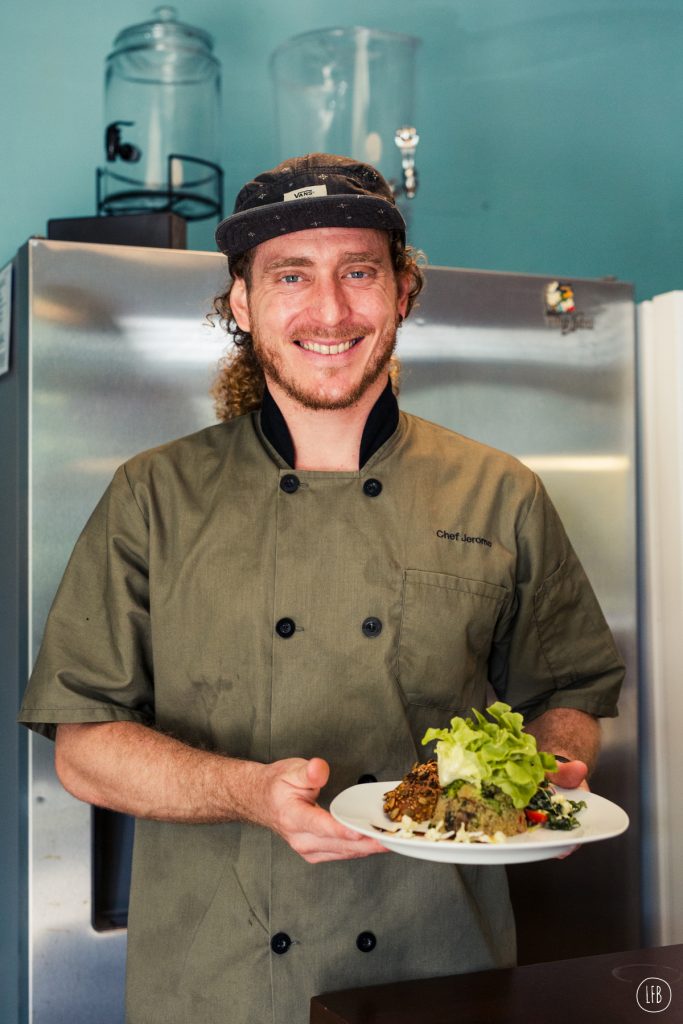 Jerome Valencia "Born and raised in San Juan, Puerto Rico. Nature, surfing, arts and music have always surrounded me, and are the biggest influences on my cooking.
My cuisine is a product of diverse work experiences paired with my devotion for learning by experimentation. This journey started mainly by a significant influence of the Rastafari culture and those early days of looking to know myself better and shifting towards a more compassionate and conscious lifestyle.
I started selling food in 2005 walking with a basket full of burritos, hummus, and banana cup cakes in different cultural festivals across the island, and progressed to having a kiosk in music concerts, at the Luquillo Kioskos, in farmers market and eventually a food truck. By 2014, I met the owners of The Dreamcatcher Hotel in Ocean Park and a few months later they hired me to become a partner and Executive Chef for The Dreamcatcher, this opportunity became a platform to develop my work.
Now I'm an entrepreneur and Chef known for my farm to table oriented pop-up dinners in Puerto Rico. My willingness to learn and to innovate has kept me in a vanguard participation in the plant-based movement on the island."
Julie Mercado is a Holistic Mentor, Ayurvedic Nutrition Advisor, and whole food plant based chef and educator certified by the Center for Nutrition Studies by Dr. T. Collin Campbell. A yoga instructor and a spiritual seeker and theater actress. She also co- leads PlantWise Puerto Rico a PlantPure Communities POD.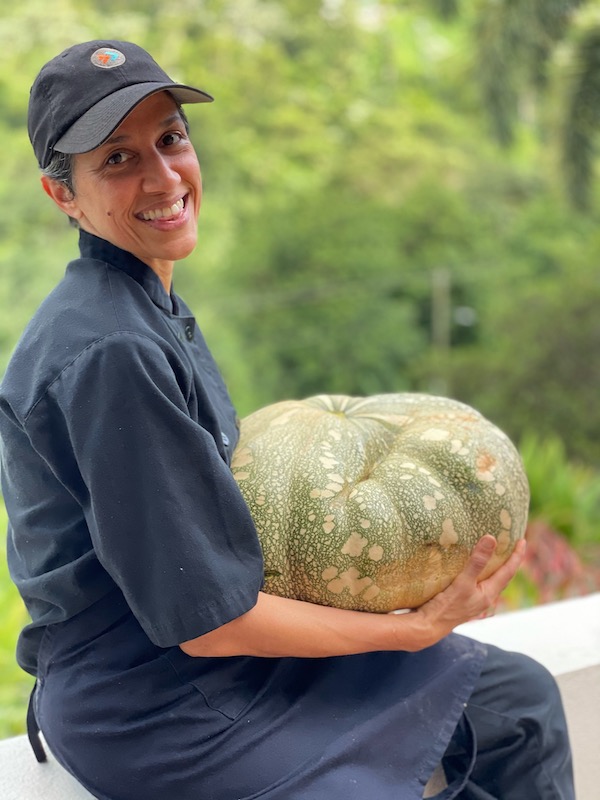 We offer breakfast and dinner service as well as a fresh snack bar for lunch and other treats. Local coffee, herbal tea, and fresh infusions are made daily and offered complimentary to our guests.
Are you our forever chef?
After being closed for more than three years from Hurricane Maria, Casa Grande is reopening and we are currently searching for the perfect Executive Chef or restaurant partner.
We are planning to be a plant-based restaurant with as much of our ingredients as possible grown right outside the kitchen's doors.
If this sounds like something of interest to you, please feel free to reach out: